Biochar School: Appropriate Technology for the Small Farm
Post date:
Wednesday, October 15, 2014 - 9:13am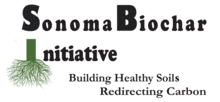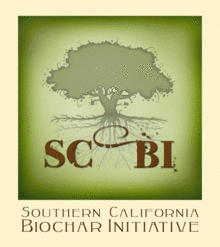 Announcing an exciting new biochar learning opportunity
More info and registration coming soon!
5 days of learning and experimentation at Swallow Valley Farm in Sonoma County, California
Produced by Wilson Biochar Associates, New England Biochar, LLC and Biocarbon Associates
Co-sponsored by US Biochar Initiative, Sonoma Biochar Initiative, Southern California Biochar Initiative and others TBA
Sign up at: http://biocharschool.brownpapertickets.com/
- See more at: http://greenyourhead.typepad.com/biochar_school/#sthash.SQoSrFGa.dpuf
Sign up NOW to get more information – add your name to the email update list for the Biochar School here: biocharschool.bpt.me
This program will demonstrate simple, small to medium scale biochar production technology, with lessons and demonstrations of methods for feedstock selection and handling, biochar post-processing and application. You will leave the school with a well-rounded experience and knowledge of the nuts-and-bolts practicality of on-farm biochar systems. Here are some of the topics we will cover:
Building low tech biochar devices
Design for combined heat and biochar
Biomass & biochar handling: matching feedstocks to devices, size reduction, drying, grinding, storage
Biochar mixtures and preparations: compost, bokashi, minerals, wood vinegar
How to test and characterize biochar
How to apply biochar
How to set up field and pot trials to assess biochar effects
How to match biochars to soils and crops
Integrating biochar in permaculture practices
About the venue: Swallow Valley Farm provides a unique combination of resources: a working farm with an established system built around the stationary Adam Retort of the Sonoma County Biochar Project; a large meeting room that can hold 50 people; a huge pole barn for under-roof activities; and nearby permaculture farms where biochar is in active use.
Housing and meals: Unlimited camping is available at the farm, or you can opt to stay at nearby hotels or cabins. A caterer will work in our large, professional kitchen preparing all meals.
Faculty (preliminary list):
Kelpie Wilson, Wilson Biochar Associates, editor at the Biochar Journal, researcher at the Ithaka Institute
Peter Hirst, New England Biochar, Sonoma Biochar Initiative, Swallow Valley Farm
Raymond Baltar, Sonoma Biochar Initiative, Biocarbon Associates
Gloria Flora, Executive Director, US Biochar Initiative
Paul Anderson, Dr TLUD, Chip Energy
Toby Hemenway, Pattern Literacy, author of Gaia's Garden
Michael Wittman, Blue Sky Biochar, Southern California Biochar Initiative
Art Donnelly, SeaChar, Estufa Finca
John Miedema, BioLogical Carbon, biochar educator and innovator
Josiah Hunt, Pacific Biochar
Simran Raphael, Regenerative Earth, Bloomfield Organics
Philip Small, Land Profile, Inc
Matt Banchero, the Tree Hugging tree cutter
Damien McAnany, Ecological Landscaper
- See more at: http://greenyourhead.typepad.com/biochar_school/#sthash.SQoSrFGa.dpuf
Friday, Nov 7 – Biochar in Context
1:00 – Biochar 101: Introduction to biochar
2:00 – 4:00 Biochar kiln demonstration
4:00 – Toby Hemenway: A Permacultural Approach to Biochar, Carbon, and Soil
5:00 – Gloria Flora: Biochar and Sustainability
6:00 – Social Hour
7:00 – Dinner – Kelpie Wilson: Biochar Standards and the Industry
8:00 - 9:00 – Evening campfire
Saturday, Nov 8 – Introduction to Biochar
7:30 - Breakfast
8:00 - Biochar 101: Introduction to biochar
9:00 – Noon
• Terra Preta Sanitation
• Build and fire a Hawaiian pit kiln
• Conservation burn techniques – turn brush to biochar
• Make a biochar stove or Jolly Roger Oven
Noon - Lunch
1:00 - 5:00
• Feedstock management
• Biochar and permaculture
• Biochar characterization
• Open fire kilns and new devices
5:00 – Pyrolysis 101: Introduction to pyrolysis science and technology
6:00 – Social Hour
7:00 - Dinner
8:00 - 9:00 – Evening campfire
Sunday, Nov 9 – Advanced Topics in Biochar I
7:30 - Breakfast
8:00 – Biochar 201: Biochar compost science and methods
9:00 – Noon
• Terra Preta Sanitation
• Conservation burn techniques – turn brush to biochar
• Open fire kilns and new devices
• Make a biochar stove or Jolly Roger Oven
• Biochar fertilizer formulations
Noon - Lunch
1:00 – 5:00
• Nutrient capture and bio-filtration on the farm
• Biochar characterization
• Biochar and permaculture
• Feedstock management
5:00 – Pyrolysis 201: Pyrolysis Economics for Farm Scale
6:00 - 9:00 – Luau Dinner
Monday, Nov 10 – Advanced Topics in Biochar II
7:30 - Breakfast
8:00 – Biochar 201: Biochar application rates and application methods
9:00 - Noon
• Terra Preta Sanitation
• How to operate the Adam Retort
• Make a biochar stove or Jolly Roger Oven
• Nutrient capture and bio-filtration on the farm
Noon - Lunch
1:00 – 5:00
• Field trip to local farm
• Biochar and permaculture
• Biochar fertilizer formulations
• Open fire kilns and new devices
5:00 – Pyrolysis 201: Design for Heat Transfer
6:00 – Social hour
7:00 – Dinner
8:00 - 9:00 Evening Campfire
Tuesday, Nov 11 – Future of Farm Scale Biochar and Biochar Education
7:30 - Breakfast
8:00 – 10:00 Panel Discussion: Future of Farm Scale Biochar
10:00 – Noon – Discussion: Where do we go from here?
Noon - Lunch
Lecture Descriptions
Biochar 101 – the basics about biochar and how it works in soil (Gloria Flora)
Pyrolysis 101 – the basics about the chemistry and physics of the biochar-making process and how different devices work (Peter Hirst)
Biochar 201 (part 1) -- Biochar Compost Science & Methods (Josiah Hunt, Pacific Biochar & Kelpie Wilson, Wilson Biochar Associates)
Biochar 201 (part 2) – Biochar Application Rates & Application Methods (Phil Small, Land Profile & John Miedema, BioLogical Carbon)
Pyrolysis 201 (part 1) -- Design for Heat Transfer (Peter Hirst, New England Biochar & John Miedema, BioLogical Carbon)
Pyrolysis 201 (part 2) – Pyrolysis Economics for Farm Scale (Josiah Hunt, Pacific Biochar & John Miedema, BioLogical Carbon)
Lab Descriptions
Open Fire Kilns – how to make and operate pit kilns, cone kilns, top lit open burns and new devices (Michael Wittman, Blue Sky Biochar & Paul Anderson, Dr. TLUD)
Make a Jolly Roger Oven – make this 55 gallon gasifier to take home. $100 materials fee (Art Donnelly, SeaChar)
Make a Biochar Stove – make a very simple, easy tin can stove that you can really cook on that makes biochar from wood pellets (Paul Anderson, Dr. TLUD & Kelpie Wilson, Wilson Biochar Associates).
Feedstock Management – learn how to process, handle and store different feedstocks (Matt Banchero, "the tree-hugging tree cutter")
Adam Retort – learn how to operate the Adam Retort (Peter Hirst, New England Biochar)
Biochar Characterization – learn how to tell different biochars apart and what they are good for (Phil Small, Land Profile)
Biochar Fertilizer Formulations – learn how to make biologically active, nutrient charged biochar with compost and other ingredients (Josiah Hunt, Pacific Biochar & Simran Rafael, Regenerative Earth)
Nutrient Capture and Bio-Filtration on the Farm – make a biochar/sand filter; learn about the biochemistry of filtration and use of biochar in swales (John Miedema, BioLogical Carbon).
Biochar and Permaculture – learn how biochar works in permaculture systems (Gloria Flora, USBI)
Terra Preta Sanitation – learn how to close the loop with biochar and use biochar to manage human waste (Kelpie Wilson, Wilson Biochar Associates)
More info at: www.greenyourhead.com
affiliate link trace | GOLF NIKE SHOES